Contact Ann Arbour Consultants Inc.
Certified Immigration Consultants in Toronto & Edmonton
Sharmila Perera
Founder and President of
Ann Arbour Consultants Inc, and
Ann Arbour Executive Search Inc.
(Immigration and Recruitment Companies)
Director PCM Inc.
(Property Development and Renovation Company)
Perfectly Me Inc.
(Personal and Professional Coaching and Consulting)
Stay home Forever Inc.
(Senior Care and Age in Place Renovation Company)
Sharmila, is a member of ICCRC ( Immigration Consultants of Canada Regulatory Society), CAPIC ( Canadian Association of Professional Immigration Consultants), member of the Ajax-Pickering Board of Trade, connecting GTA, Ramara and Orillia Chamber of Commerce and works with cities at different levels of government in seeking out business opportunities for clients who wish to immigrate as entrepreneurs and investors. Her passion is to see people succeed at any level, in a safe and secure environment and it is her belief that Canada provides the best possible environment to live and work. Her biggest joy is to see her clients do well and succeed in Canada.
---
Amilia Cooray
Director - Processing and Corporate division, Amilia has many years of education and experience in the legal and administrative fields. She is known to be the Queen of LMIA's with a proven track record of 99.9% approvals. Amilia's success is based on her strict ethics, empathy towards clients and her determination to have no application refused. Amelia also handles recruitment. Amilia is like a soft boiled egg – hard on the outside and extremely soft on the inside. If you experience Amelia's toughness – remember that her one goal is to ensure your dream of coming to Canada comes true!
---
Peter Ragell
Manager – Financial Administration, Peter keeps track of all finances of the company. Peter has become an invaluable resource to Ann Arbour in not only handling all finances of the company but also in providing accurate information to clients, potential clients and those seeking information on immigrating to Canada and our services. Peter ensures the entire team adheres to procedures and policies even in the busiest of times, much to the annoyance of his colleagues. He is known to keep the "team in line".
---
Natalya Tyumentseva
Assistant Manager – Processing Department, Natalya single handedly overlooks and manages all files of each and every client and submits to Canada immigration. Her track record of approvals has been nothing but excellent. Being a fairly new immigrant herself, she understands the struggles of clients in this difficult process and her caring attitude and willing smile goes a long way to assuring clients that their file is in the best of hands. Natalya is never without a smile and works with never a complaint no matter the work load.
---
Dilhani Dharmadasa
Master of document collections, Dilhani is responsible for ensuring each required document is collected and stored securely for each client. Known for her strict ways in ensuring clients provide the documents in the exact manner required, Dilhani ensures that CIC would never have to ask for any extra documents, as every piece is provided upfront. This ensures the timely processing of applications at CIC and faster visas for our clients. You do not want to cross Dilhani and her document collection process. She has your best interest at heart.
---
Urmila Jayasekera
Assisting all departments, sales, processing and corporate division Urmila is the Jack of all trades, and master of it all as well. without her assistance the managers of each division will have a hard time coping with the work load to ensure timely processing and service. Urmila juggles all with never a complaint. Urmila is also our internal social media specialist. She will answer your questions on social media and posts interesting things that happen at our company.
---
Ashanthi Peter
Assisting Natalya, Ashanthi processes files to completion and assists Natalya in all aspects of the processing Department. Ashanthi is extremely detailed oriented and leaves no stone unturned when seeking out information or when processing client files. Ashanthi works behind the scenes, hardly ever coming into contact with clients. Yet without her expertise and quick turn-around time on processing files, this department could not function efficiently. Ashanthi is our quiet mouse that makes herself known only if necessary but yet manages to make her presence felt each day
---
Jana Sujendran
Jana is our internal IT specialist. He looks after all our IT and Networking, IT equipment, email functions, security and much more. He ensures everything runs smoothly so we can carry out our work to optimize our time in processing files and servicing our clients.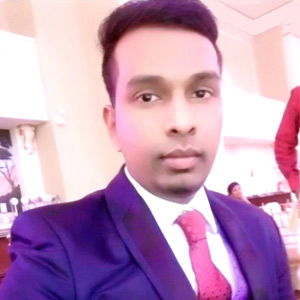 ---
Poolo Nadarajah
Poolo is the book keeper to Ann Arbour and ensures everyone is paid. We love Fridays when Poolo hands out cheques!!
---
Rohan Perera
Director, Partner and adviser to company, he is a silent force at Ann Arbour. He is also a Director of PCM Inc, and Stay Home Forever Inc., property development and renovation companies.
---
Chris Serpanchy
Chris is our Certified General Accountant and tax specialist. We hate him during tax season but love him the rest of the year. He makes himself available at all times to advise us on all aspects of accounting and Taxation.
---
Team @ Webware
Our social media and SEO specialists, the webware team works with our internal team to provide upto date immigration news on our social media and guides our team in advertising and marketing through social media. They also look after our website.
---
Email:- info@annarbour.com
Phone Number:-
Ontario : +1 (647) 477-2197
Alberta : +1 (780) 628-7040
Toll Free Fax:- 1-866-740-9429
Fax:- 647 477 5983
Business Hours:-
MON - FRI - 09:00 AM - 05:00 PM
SAT - SUN - CLOSED
Address:- ONTARIO: 409 Brock Street S, Whitby, L1N 4K5
Address:- ALBERTA: #213, 4935 – 55 Avenue NW, Edmonton, AB. T6B3S3